Vaccination Policy - As of January 4, 2022 you must have your enhanced vaccination certificate with QR code (either in paper or digital copy) along with valid identification to enter the Quinte Sports & Wellness Centre. Vaccine receipts without a QR code will no longer be accepted as valid proof of vaccination. As of January 10, 2022, a written medical exemption will no longer be accepted to access the Quinte Sports & Wellness Centre. You must follow up with your physician to have them submit the information to Public Health, where it will be entered and you will be able to download your enhanced vaccine certificate with QR Code. See the frequently asked questions COVID-19 page for more information.
Registration for Winter Session Programs begin January 31, 2022 for City Taxpayers and February 3, 2022 for Non-City Taxpayers (subject to change). Learn more about how to register.
Starting Thursday, December 30, 2021, the Recreation, Culture & Community Services Department will begin the transition from our current recreation software system to our new recreation software system (PerfectMind) by putting clients into the new system.
All new and existing clients require an account in the new system.
What Does This Mean For You?
You will need to set up your account in order to register for programs, including recreational swims and the FDC Indoor Track.
Accounts can be created by:
1. Phone at 613-966-4632
2. Online
**For clients with existing credits on your account - please do not create a new account. You will receive an email from communication@perfectmind.com to activate your account and change your password. Credits will be put on your account prior to December 31, 2021.
** For clients with passes on your account - please create an account online or by phone. We will do our best to convert your passes to a credit note within one week of you notifying us that your account has been set up.
Facility rentals will not move over to the new system until April 1, 2022.
What you can look forward to with the new system
You can print out your receipts and registration confirmations, make payments and also access a schedule of your family activities.
You can create all the members of your family on your account and register everyone either on the phone or online.
Clients participating in the Fee Assistance Program will be able to register for programs online.
We are moving away from multipacks as of January 1, 2022. This will enable online registration of our recreational swims and other activities. Our prices have been adjusted.
Gift cards and credit notes can be used for online purchases.
You can log in to your account using your Facebook login.
You will be able to choose the number of classes you'd like to attend in the session.
Our online registration system is easy, accessible 24/7 and there are no additional user fees (what you pay at the front counter is what you pay online).
Enhanced capability to link and embed booking information directly on our website.
Thank you for your patience during this transition. Our phone lines will be extremely busy.
Winter session registration dates
We are targeting the following dates for our winter session registration (subject to change based on provincial restrictions).
City Taxpayers: Monday, January 31, 2022
Non-City Taxpayers: Thursday, February 3, 2022
Ways you can register
Due to COVID-19 we have made changes to our registration process. We have two easy ways for you to register for programs. In person registration is not available at this time. You must pay at the time of registration.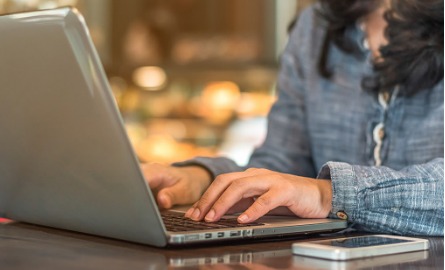 Online
You can register online by logging into your account or you can create your account. There are no fees to register online.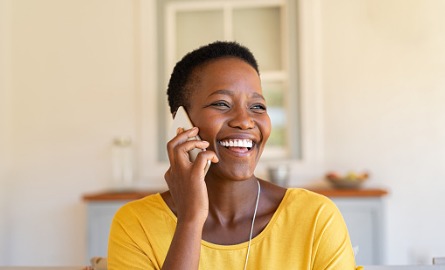 Phone
Contact us at 613-966-4632. To register, you must speak with a customer service staff. Check our hours of operation.
How to set up an account and register online
Are you looking to set up an online account and register online? Watch our videos below or follow the step by step instructions below to learn how to create an account, search and register for programs and register for recreational swims.
Login in to the registration portal
Click Sign Up to create a new account (all existing clients and new clients must set up an account in the new system).
You will need to fill out the details outlined on the page, including but not limited to, name, date of birth, email address, mailing address, etc.
You will be asked to review the Terms and Conditions and click to accept.
You will then be asked to confirm you are not a robot and then you can click submit.
You will receive an email from communications@perfectmind.com with your temporary password. Check your spam or junk folders if you do not see it in your inbox.
You can then login in using your email and temporary password and then it will prompt you to create your own password.
Once you've done that, you can login with your email and your new password.
General information
You will be able to register at 8:30 a.m. on the first day of registration on a first-come, first- served basis. As a reminder, registration is only available online and through the phone for the upcoming registration due to COVID-19.
Register early to avoid program cancellation
You should register early for your program to avoid disappointment. We may need to cancel classes with low numbers.
Payments accepted
You can make payment by credit card (Visa or MasterCard) or debit for online and phone payments. When in person registration is available, payment by credit card, debit or cash is accepted. We encourage the use of credit or debit cards at this time. Make your cheques payable to the City of Belleville. There is a $45.00 fee for any cheques returned from the bank.
Class cancellations
Due to COVID-19, we may need to cancel classes/programs due to current restrictions. We may also need to cancel classes if we don't have enough people registered, for bad weather, instructor illness or other reasons. If we need to cancel the program because of low enrollment, we will call you before the program starts. Please make sure your contact information is current.
For cancellations such as bad weather, instructor illness, we will add a class where possible or you will receive a credit on your account. Follow us on Twitter or Facebook for class cancellations.
If you need to miss a class, unfortunately you will not be able to make it up on another day or in another session. Thank you for your understanding.
Inclusive recreation
We provide recreation programs to you in an inclusive environment. If you need modifications to participate in our programs, we will work with you to come up with an accommodation plan. Support people are free of charge (you may have to pay an extra fee for some program materials). For more information go to our accessibility page.
You may be eligible for financial help. Learn more about our recreation fee assistance.
Refund and Withdrawals
You will receive a refund in the form of a credit unless you request a refund. You will receive your refund using the original payment method, except for cash. For debit and credit card refunds, you will receive a refund on the original card within 10-12 business days. You will receive your cheque refund 10-15 days from the cheque clearing our system.
If you have more than one withdrawal, you will only pay one administration fee per transaction.
We cancel the program
You will have the option to switch to another course or receive a credit on your account
You withdraw from a program before the start date (must be 24 hours before)
You will receive a refund in the form of a credit on your account
You will pay a $15.00 administration fee
You withdraw from a program after the start date
You will not receive a refund or credit except in special cases
You have the option of transferring to another program if there is space
You will not pay the $15.00 administration fee for transfers
You withdraw from a program because of medical reasons
You will receive a refund in the form of a credit, which is pro-rated
You will not pay the administration fee