Posted on Tuesday, October 10, 2023 09:24 PM
All recreation programs and services are closed after 4:00 p.m. on Tuesday, October 31, 2023 (except for regular ice/FDC Indoor Track). This includes: all recreation programs,...


Posted on Tuesday, October 10, 2023 05:41 PM
Please see the events and activities occurring this week at the QSWC or other City facilities:
QSWC
Belleville Senators Training Camp – Begins Oct. 10
Training camp begins at...
Posted on Friday, October 06, 2023 08:00 AM
Melissa has worked for the City of Belleville for more than 23 years as Education and Marketing Coordinator at Glanmore National Historic Site.
Her responsibilities include...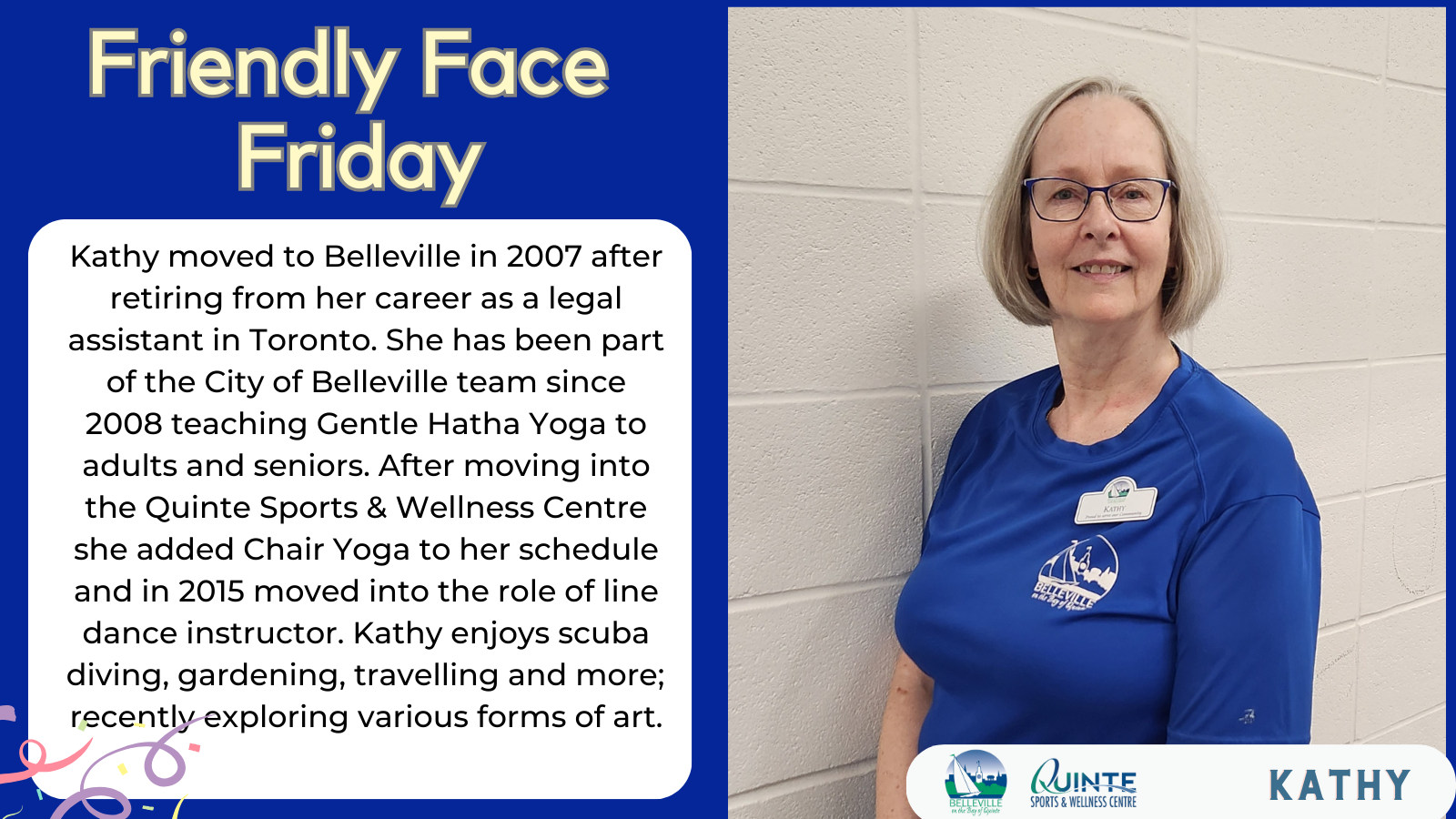 Posted on Friday, September 29, 2023 01:27 PM
Kathy moved to Belleville in 2007 after retiring from her career as a legal assistant in Toronto. She has been part of the City of Belleville team since 2008 teaching Gentle...
Posted on Sunday, September 24, 2023 12:00 PM
We have a special schedule Thanksgiving weekend at the QSWC from October 7 to 9, 2023. Important Note: All regular recreation programs are cancelled from October 7 to 9,...