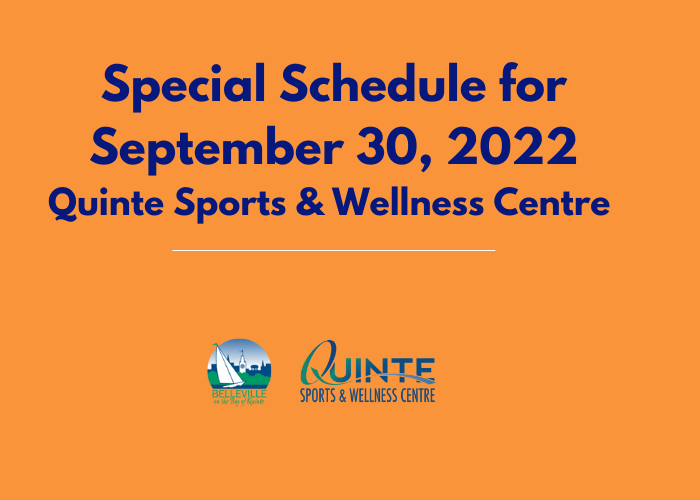 We have a special schedule on September 30, 2022 at the Quinte Sports and Wellness Centre.
Regular Ice (BMHA Tournament & Pre-Season NHL Game)
FDC Track Open - 6:00 a.m. - 3:30 p.m.
Customer Service Desk Open - 8:30 a.m. - 9:30 p.m.
REMINDER: All recreation programs are cancelled (includes all fitness programs, pool programs, pool rentals, gymnasium programs, workout studio and 50+Centre).
The bus stop at the east side will be out of service on September 30. Clients can use west side stop on Cannifton Road.
Parking will be extremely busy at the QSWC.
The City of Belleville is hosting a National Day for Truth and Reconciliation event in the George Zegouras Market Square (behind City Hall) beginning at 11:45 a.m. on September 30. Residents are asked to wear an orange shirt in support of Orange Shirt Day.
For additional information, contact us at 613-966-4632.