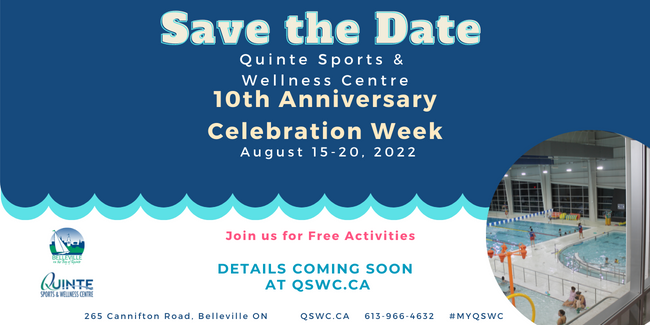 It's hard to believe that 10 years ago we were all getting ready to open the newly expanded Quinte Sports & Wellness Centre. Through the tremendous hard work and support of so many we opened the QSWC to the public on August 20, 2012.
In recognition of our 10th Anniversary, we will be hosting a 10th Anniversary Celebration Week from August 15-20 with free activities for our clients. Our week of celebration will give us the opportunity to thank clients and staff for all they do to make the Quinte Sports and Wellness Centre a place where everyone is welcome.
Stay tuned for more information and the schedule of free activities.